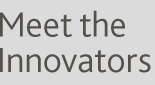 Dr. Ira Feldman (Bethesda, USA)
Chair, Innovators in Sustainability organizing committee
We believe that reward models are crucial to progress; responsible companies must consistently win before competitors will want to emulate their people, planet and prosperity outcomes.
Ira is a true pioneer in this space—and a champion of full spectrum (3P) sustainability. In the USA, no one has contributed more to innovative regulatory policy. As Special Counsel at US EPA headquarters, he developed and directed a series of programs to motivate performance beyond compliance.
Ira's legal and technical background make him an essential advisor. He completed an interdisciplinary B.A./M.S. program magna cum laude at the University of Pennsylvania in Philadelphia where he was a Benjamin Franklin Scholar. He earned a doctorate in law from the Columbia Law School in New York where he was a Harlan Fiske Stone Scholar. As Professor Feldman, he has taught sustainability topics at the University of Pennsylvania in its Master of Environmental Studies Program and as an adjunct professor at American University's Washington College of Law.
His most recent work emphasizes the role of ESG factors in the financial sector. In the climate change arena, Ira is at the leading edge of the convergence of sustainability, climate adaptation (as compared to GHG mitigation) and ecosystem services.
He is now president of Greentrack Strategies and a board member of the International Society of Sustainability Professionals.
Learn more