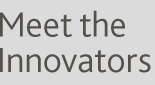 Dr. Blair Feltmate (Mississauga, Canada)

We believe that accurate market signals are key drivers for progress. When markets align and reward true industry leaders, the rest should come easier.
Blair is a long-time champion of efficient capital markets, and he is adept at showing the business case for Sustainable Development to boards and executives. He's refined that technique over 25 years, and has led dozens of large-scale operations to improve people, planet and community prosperity outcomes—while increasing share price.
Blair is Associate Professor, and Director of Sustainability Practice, in the School of Environment, Enterprise and Development (SEED), Faculty of Environment, University of Waterloo. Positions he holds include: Chair, Climate Change Adaptation Project - Canada; Chair, Pollution Probe; Co-Chair, WeatherWise, City of Toronto; Co-Chair, Greening Greater Toronto; Senior Advisor, Sustainable Electricity Program, Canadian Electricity Association; Board Member, Ontario Securities Commission's Environmental Reporting Advisory Committee; and Board Member, Sustainable Hamilton.
Prior to joining the University of Waterloo, Blair was Director of Sustainable Development, Ontario Power Generation, and before that he was Vice President of Sustainable Development, Bank of Montreal. Earlier in his career, Blair spent twelve years developing sustainable development programs for two dozen multi-national companies and industry associations in Canada and the US.
Check back soon
In the coming days we'll be announcing the next webinar dates and featuring an expanded array of Innovators from industry and NGO groups.
Blair's innovative work
In a project with the Canadian Electricity Association, he fostered industry adoption of a detailed triple-bottom-line performance index to drive year-on-year improvements. The index was featured in our project's first webinar.
Check it out
........................................
See also: