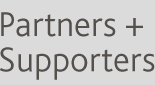 Use the pods to the right to discover some key participants.
In the coming months,
as we begin public events and documentaries, and
as we approach the 2022 Innovators in Sustainability summit, we are inviting others to come on board.
Contact us if you might like to be part of the project.
A key participant
Vermillion Institute sees this project as critical for improving sustainability literacy among the general public, and for enabling consensus-based, sector-specific solutions to emerge.
A key participant
The Sustainability Curriculum Consortium sees our work as essential to generating sector-specific insights for curriculum development to prepare business and law students for real-world decision-making.
About non-partisan research & guidance
Sustaining society is serious business. All sides hold pieces of the puzzle, and divisive tactics can make matters worse and delay progress.
That's why this project is attracting input and resources from fair-minded researchers, businesses, practitioners, NGOs and government agencies.
So if you care about finding and communicating consensus solutions, make sure you support the project.